Information for Members
GDC School of Dancing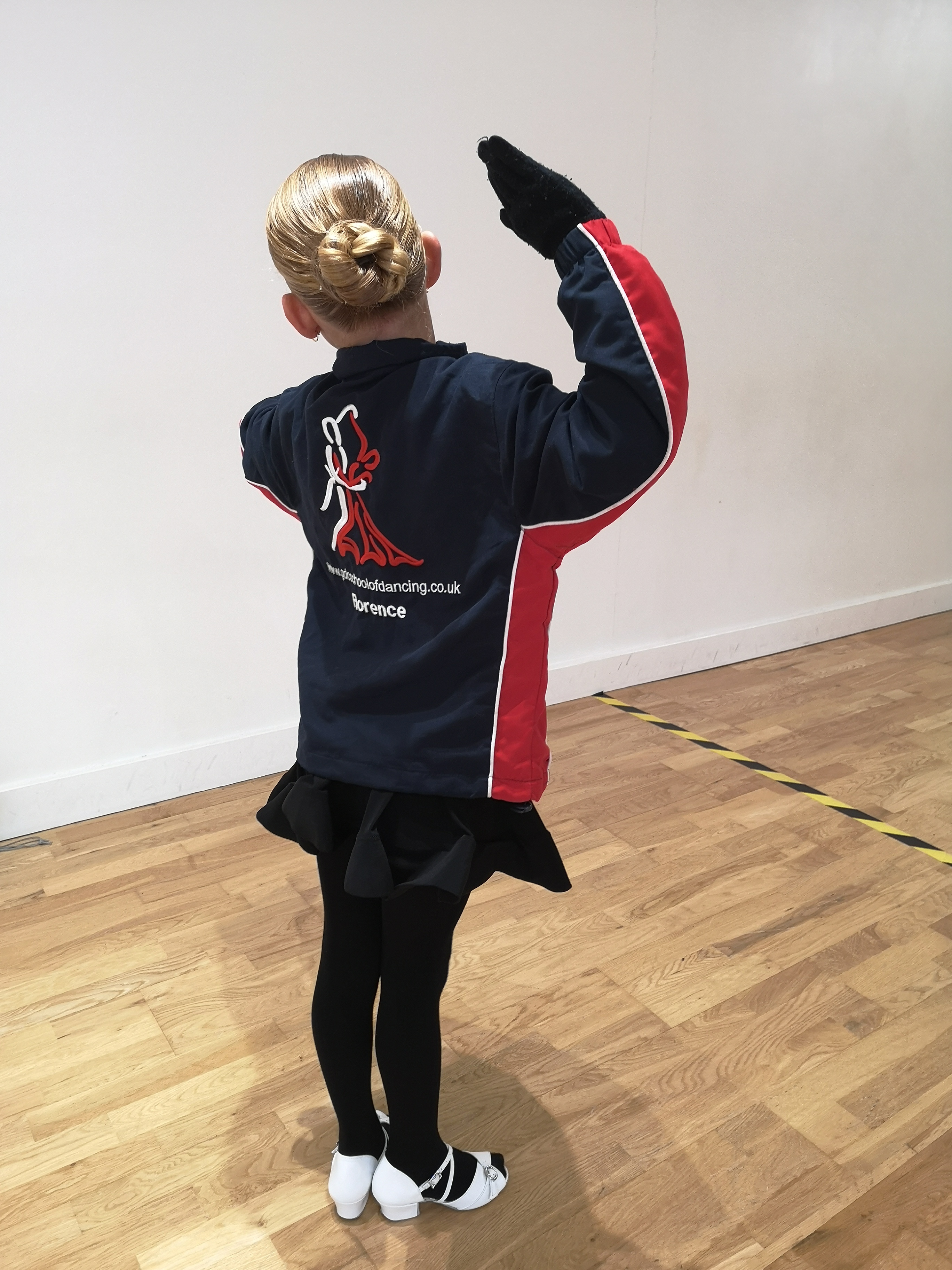 Everything you need to wear for class, practice and events are listed below.
We are often asked about what is the correct dancewear for competitions, medal tests and classes. 
For classes, we expect our pupils to attend all their lessons in correct practicewear and dancewear, with the appropriate footwear, especially our competitive dancers. In addition, our GDC Jacket should also be worn to and from lessons and events.
This however, does not apply to beginners as we understand that you may not wish to spend out until you settle in, we may even have some shoes you can borrow. Just come to your early sessions dressed smartly, in outfits seasonally appropriate and that give you freedom of movement. 
Uniform
We now have our own Uniform available from Watermelon Workwear. All the Items include our logo and personalisation where applicable. 
Web: www.watermelonworkwear.co.uk
Item List
We now have Jackets, Kimonos, Shoe bags and more coming soon!
Dress Regulations (please read before buying)
Juvenile Girls
Girls need a ballroom dress and a latin dress, with white shoes (juvenile, low cuban heel only) and plain, white socks. The ballroom dress must be level with the bottom of the knee. Ballroom dresses are usually more "floaty" than latin dresses and typically have sleeves. Latin dresses must be level with the top of the knee. The dress style is much sharper and less fussy than ballroom. Both dresses should be made from dance lycra (or other dance material) and are one solid colour (no prints etc). There are NO diamantes, sequins or beads allowed for juveniles. The dresses are also limited on how revealing they must be. No open/low backs or large cut outs etc. Before buying a dress it is always best to consult with your teacher. Even a dress that meets regulation may not be the best "look" for the best results. If you are in a girl-girl partnership, dresses should be matching.
Juvenile Boys
Boys should wear a crisp, white lycra shirt with a good collar, and buttons to the top. Shorts need to be attached to prevent riding up. Black dance trousers with elastic that hooks under the shoe at the bottom of each leg to prevent flapping. Ballroom requires a black tie. Latin requires a black bow tie. Black ballroom shoes and black socks.
Juniors & Above
Ladies will need ballroom Shoes (court shoes) in tan, and latin shoes (sandals with stiletto heels) in tan.  Ballroom dresses must be full length. There are no restrictions on decorations or heel height. Before buying a dress, it is recommended that you show your teacher first. We can give you advice on whether it has the right "look". However, for exams and open beginner's events and you will need to be in practice wear or a plain dress. Long skirt for ballroom, short for latin. No decoration allowed.
Men will need Ballroom shoes (low heel) and Latin Shoes (high Cuban heel). For ballroom men will need black ballroom trousers, and a white or black, long sleeve shirt, (no pockets) and a tie (either black, or a colour matching partner's dress). For latin, men need black latin trousers and a latin shirt. However for exams and open beginner's events you will need to be in "practice wear". This is usually the same outfit for men but make sure you have no sequins or diamantes. Tails and Lounge suits will only be allowed at some events/levels, please check before the event with your teacher if you are planning on wearing these.
Recommended retailers for all your dance needs:
www.baillando.co.uk - shoe shop in Maidstone. 

www.watermelonworkwear.co.uk - uniform and GDC logo items